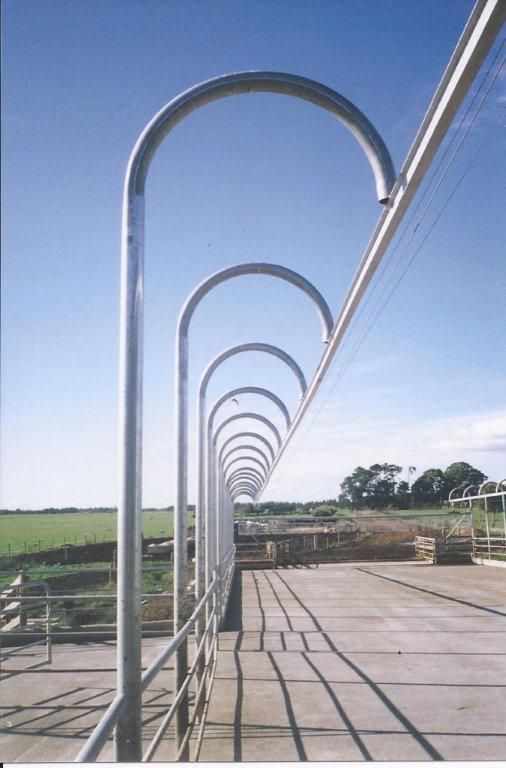 Rotary Milking Platforms have been built by Valentine Engineering for over 25 years. We offer Rotary Milking Platforms in concrete, CR12 corrosion resistant alloy and mild steel.
Our platforms can be built to accommodate all brands of milking machines.

Rotary Platform Maintenance / Servicing
We offer a scheduled service plan for your Rotary Milking Platform with a dedicated service truck equipped with spare components and servicing equipment.

Valentine Engineering will check the running gear, drive units, safety gear and overall integrity of your platform. Your platform details and service history will be recorded in our database for future reference.

Rotary Milking Platform Modifications
We can also carry out platform modifications such as platform extensions, relocations and bail modifications to accommodate larger cows.

We can upgrade drive units, track lubrication systems and retro fit additional safety features on rotary milking platforms.

We can also manufacture and install custom built stainless steel meal feed troughs.

Yardwork
We can also bend and roll pipework for yards, gates, backing gates, zigzags, feed stations, manufacture vet stands or carry out on farm maintenance.





Click on image to view gallery